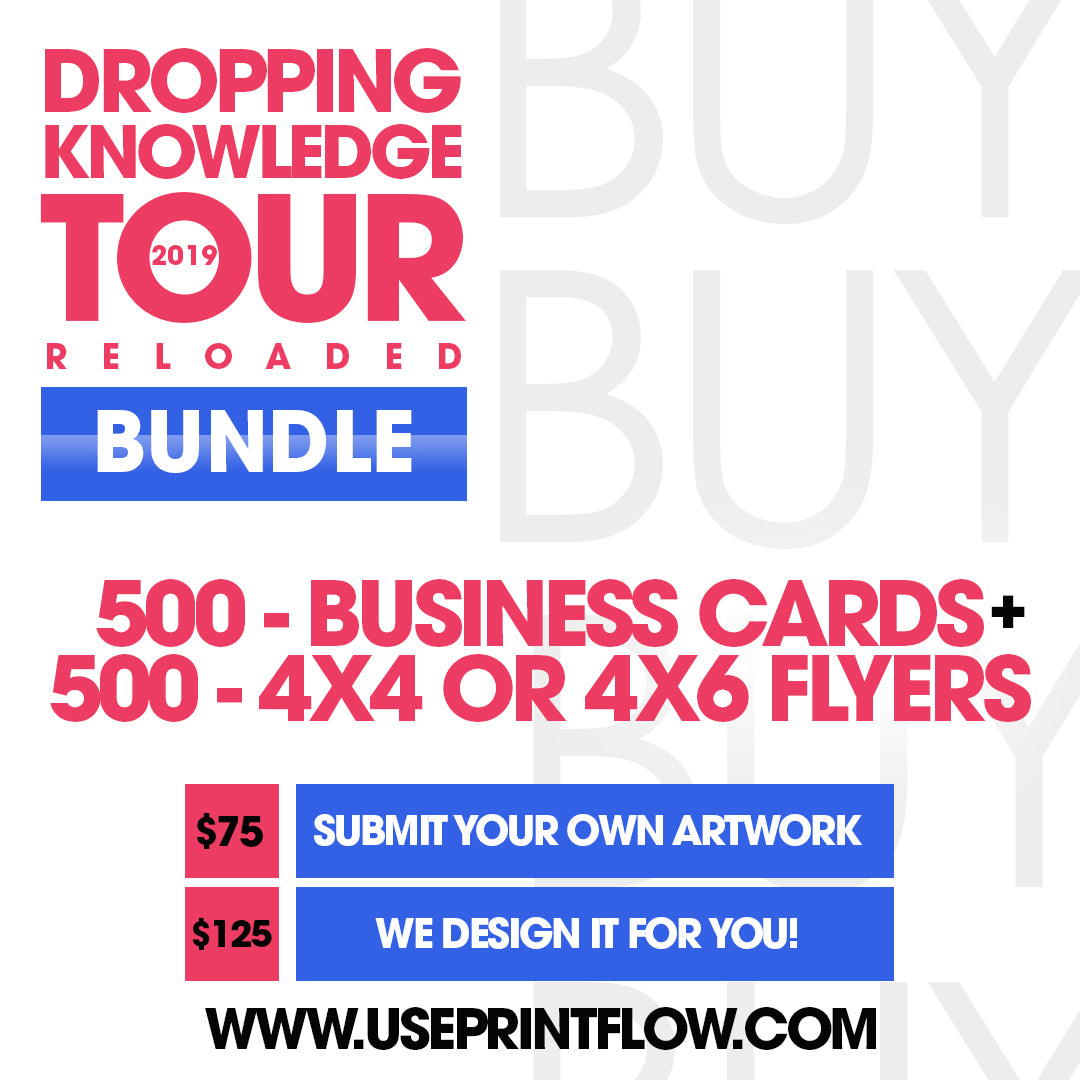 Dropping Knowledge Tour 2019 Reloaded Bundle
Dropping Knowledge Tour 2019 Reloaded Bundle
The second installment of the highly successful tour is back and it's reloaded! Bigger and better the tour is aimed to empower the upcoming and existing entrepreneurs launching and working. From history we know that you should not show up empty handed! We are currently providing bundle deals for attendees to the tour to ensure you have what you need to network. Whether you need design or just print we have a great deal for you. Please email or call us today to get this exclusive bundle deal.
Call or Email us TODAY to get started.
Disclaimer: @DaRealBBJudy @Kaleidosopehairproducts or any associated entities is not sponsored, endorsed or directly associated with this sale at the time of this email.